Case Studies Contents:
Teacher education during a pandemic
Teachers. We all know they're worth their weight in gold! Whether teaching early years or young adults, the role they play in creating brighter futures is irreplaceable.
Virtual learning has been a lifeline in 2020 while schools, colleges and universities everywhere are dealing with disruption caused by the coronavirus pandemic.
It's meant that many education institutions have embraced teaching remotely, even with practical subjects or programmes where in-person experiences are essential to development.
Teacher training programmes are one example of courses that have excelled remotely. Technology has enabled trainee teachers to develop an understanding of classroom experiences without entering a classroom setting.
We spoke to Jon Haines, a senior lecturer and teacher educator at Newcastle University. He explains how his teacher training programme has successfully continued, and how the VEO platform has been instrumental to this.
"
"VEO's software has hugely impressed us and ensured the quality of our teacher training course has remained unaffected."
Jon Haines
Senior Lecturer & Teacher Educator, Newcastle University
The Challenge
As the education world switched to virtual learning, a big challenge Newcastle University faced was around the delivery of practical subjects. Subjects where placements and real on-the-job experience was a key part of learning, such as their teacher training programme.
"Our trainee teachers would normally begin in-school placements from September but this academic year, placement schools were unable to host trainee teachers due to Covid-19 restrictions," explains Jon.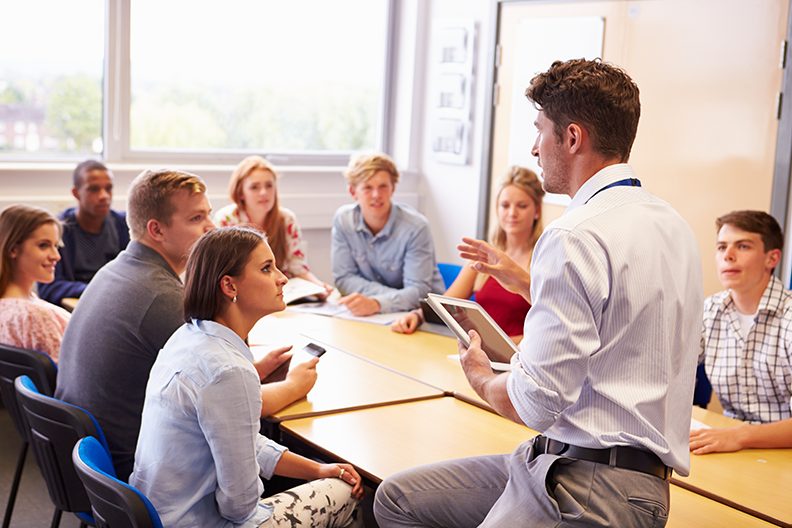 "While we've front-loaded our teacher education programme with university-led theoretical and subject-specific learning, a key concept to teach relies upon a situational understanding of the topics and scenarios we were teaching, such as lesson planning and behaviour management. Without focused observation in school classrooms, however, this seemed impossible."
The solution
Jon and his colleagues needed a solution that could enable trainee teachers to grasp these topics remotely. Something he found in the VEO platform by utilising its key features, including its tagging capabilities.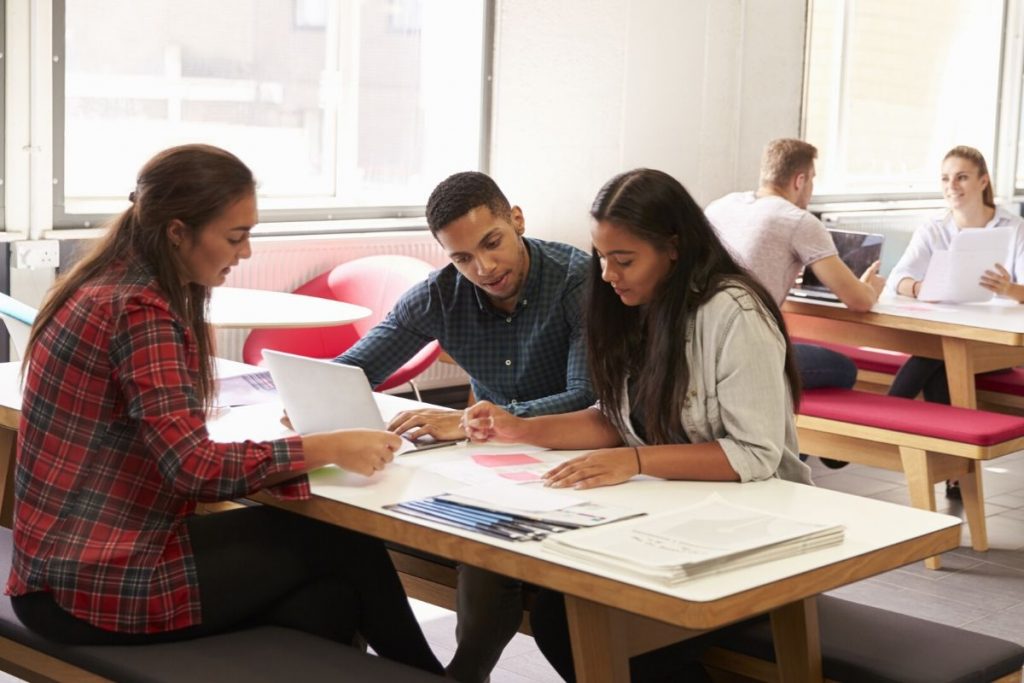 Jon explains: "We've been able to put VEO to great use in addressing this challenge, providing our student teachers with asynchronous access to stock video footage depicting many aspects of teaching, but drawing their focus and attention to specific components of effective – and less effective  – teaching practice through the use of VEO's tagging functionalities."
Tagging software to enable detailed annotation
Within a virtual setting, students were provided with a simple tag set. They then spent time focusing on the classroom video to identify key moments and added detailed notes to illustrate and articulate their thinking.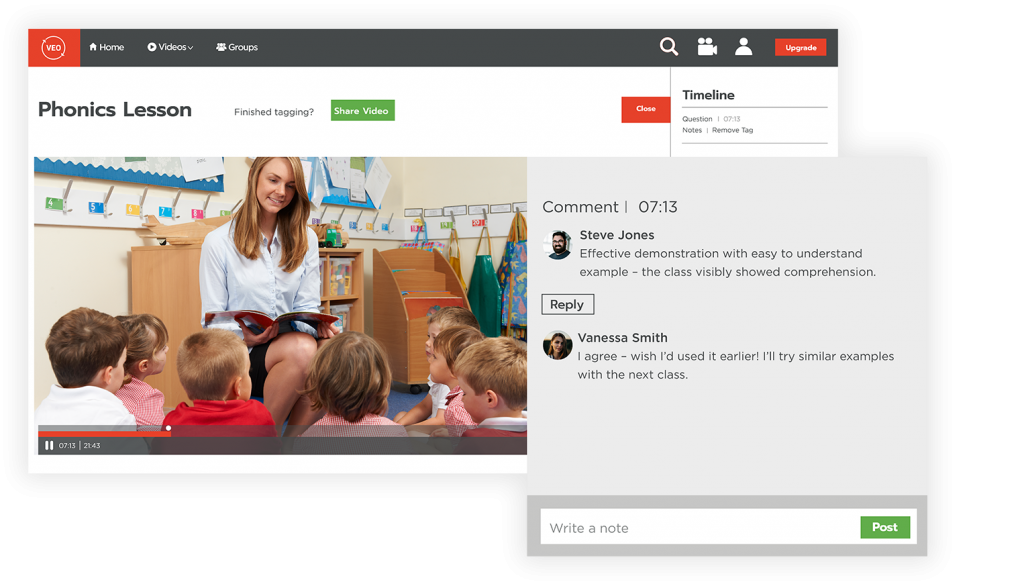 "As a teacher educator, I've been able to quickly review a sample of my students' tags and annotations," says Jon. "I have also been able to use them to develop their reflection and conversation about the points raised during my follow-up synchronous sessions."
"
"VEO video observations are great at giving us a taste of real-life lessons."
Secondary PGCE Student
MFL, Newcastle University 2020
Knowledge sharing and collaborative feedback
VEO's video tagging capabilities also enable trainee teachers to reflect and respond to each other's comments. For example, within any recorded lesson, Jon can create a master tag session which he can annotate in detail. This enables students to evaluate their own tags and see if they've identified the same kind of issues or situations as someone with more classroom experience.
Jon adds: "Through the use of VEO's comment threads I am also able to offer a typed response to their annotations which provides them with positive feedback and encourages them to continue exploring and unpicking the classroom observation and teaching practice theme."
"Their feedback about using this approach has been really encouraging. And despite no school-based experience they've been able to discuss classroom practice with an incredible level of knowledge and understanding, which has really impressed me and my colleagues here at the university."