AI
Use AI to improve performance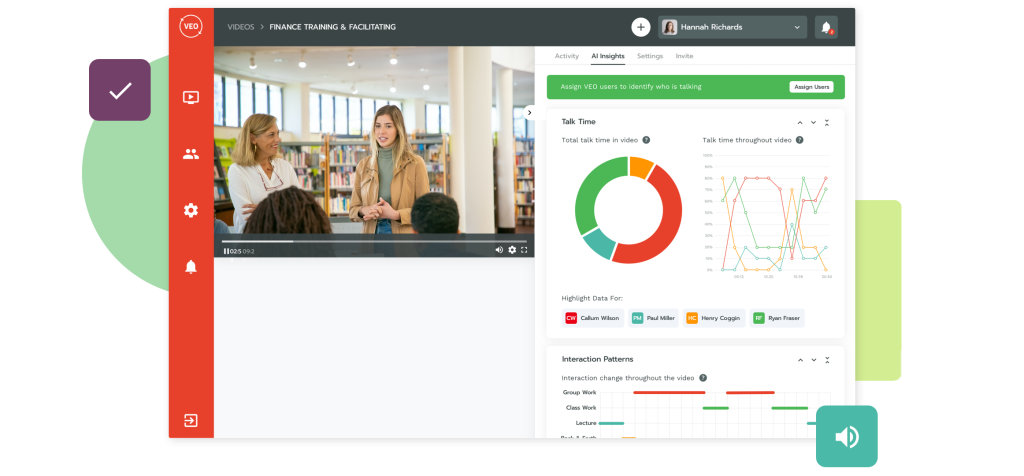 Gather the insights that are important to you. Including subject and topic analysis, interaction patterns and dialogue transcripts.
Book a Demo
Understand interaction
AI detects who is speaking in a video and presents this in a timeline view. This can quickly give extra insight into situations such as classroom interactions, 1-2-1 meetings or patient consultations.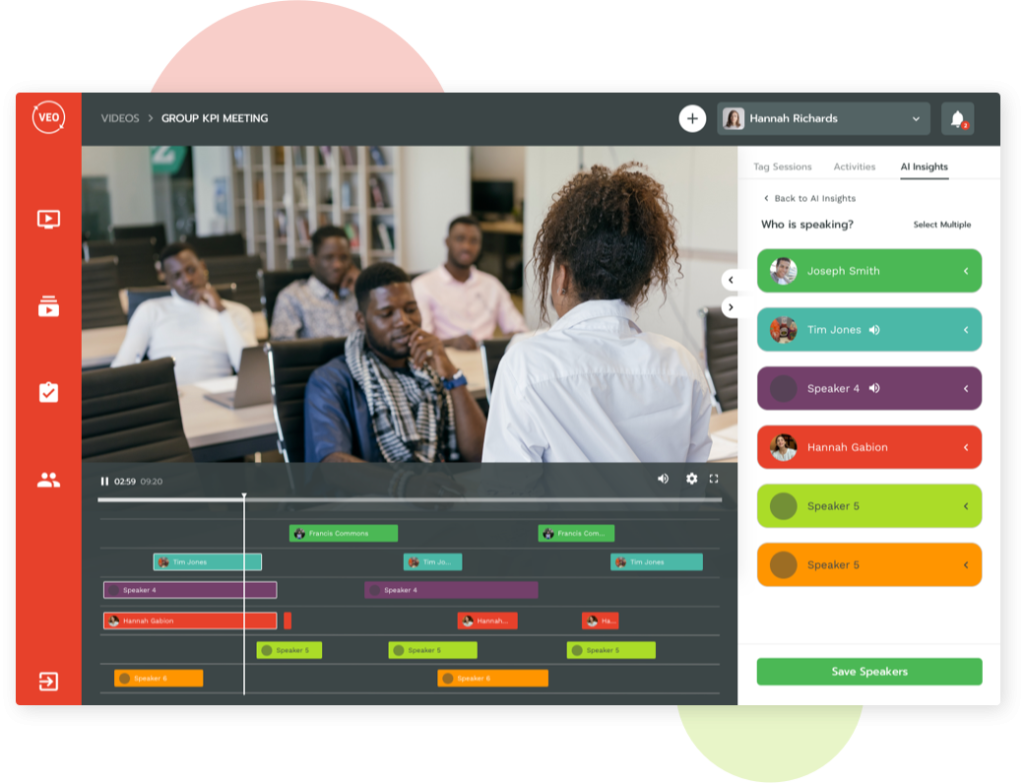 Identify frequently used words
Create word clouds of the language used in certain sections of videos, or the full clip. Useful for understanding if the words being used are relevant to a certain topic of conversation.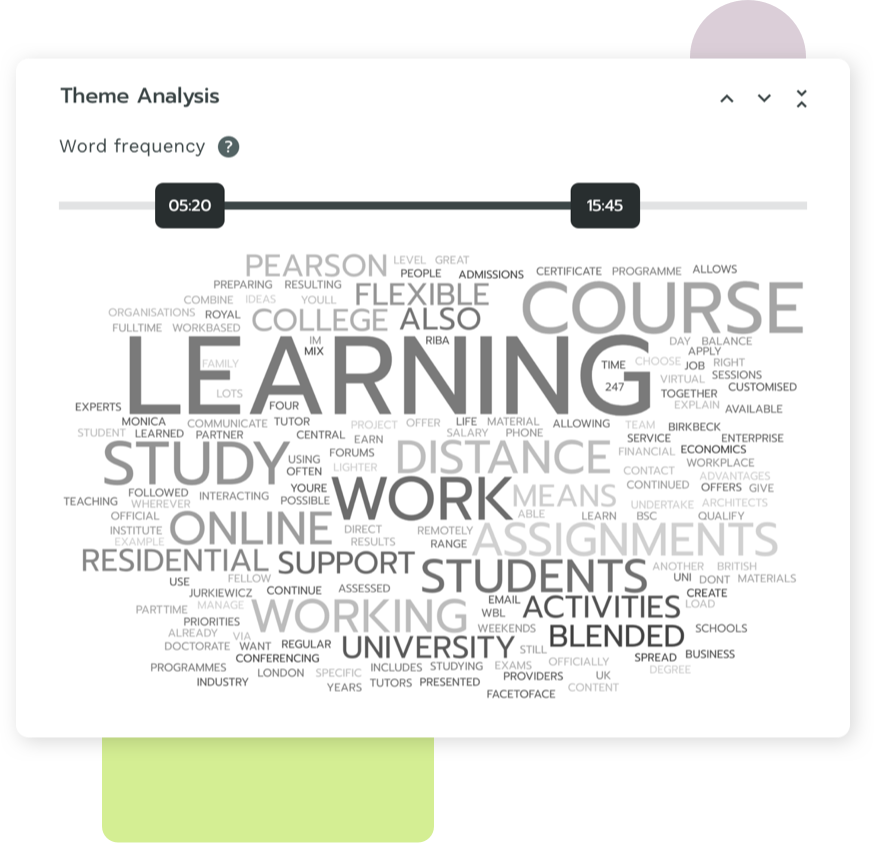 Automatic analysis
Upload existing videos for automatic analysis. Minimum effort required for incredible insights in minutes.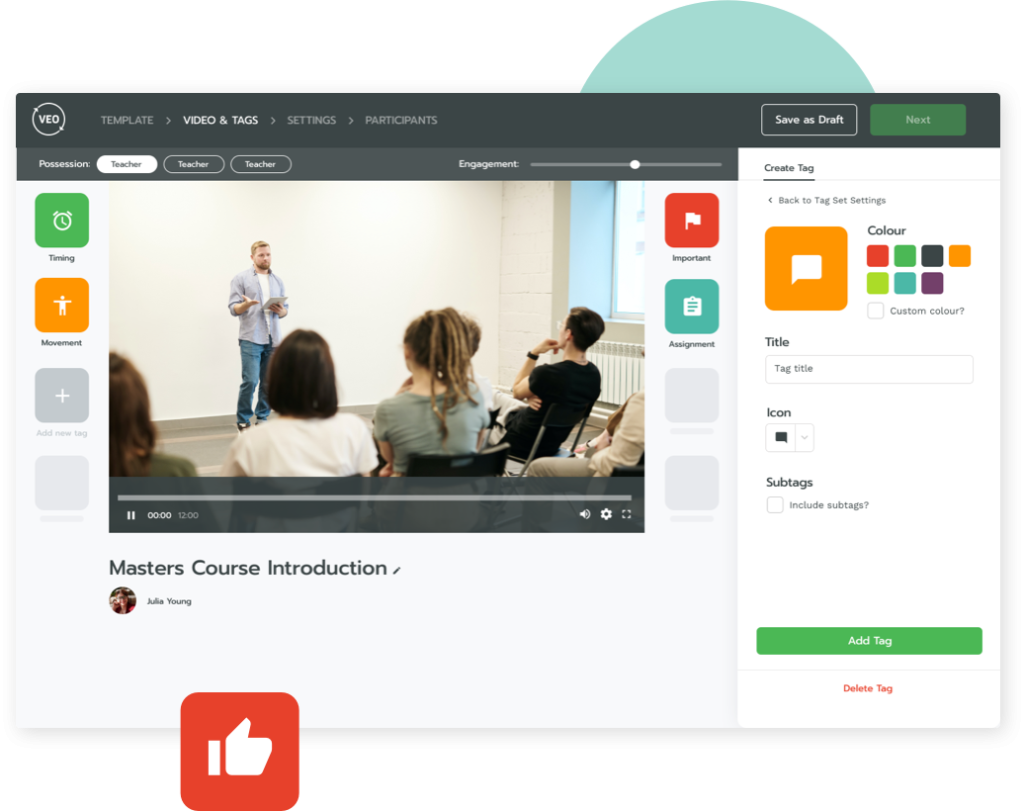 AI feature in development
Theme analysis is currently in development. This feature will allow you to automatically analyse topics of discussion and themes more deeply, and provide information on session formats such as teacher-led activity or group discussions.