Video Dashboard
Find, share and collaborate on video content with VEO's intuitive video dashboard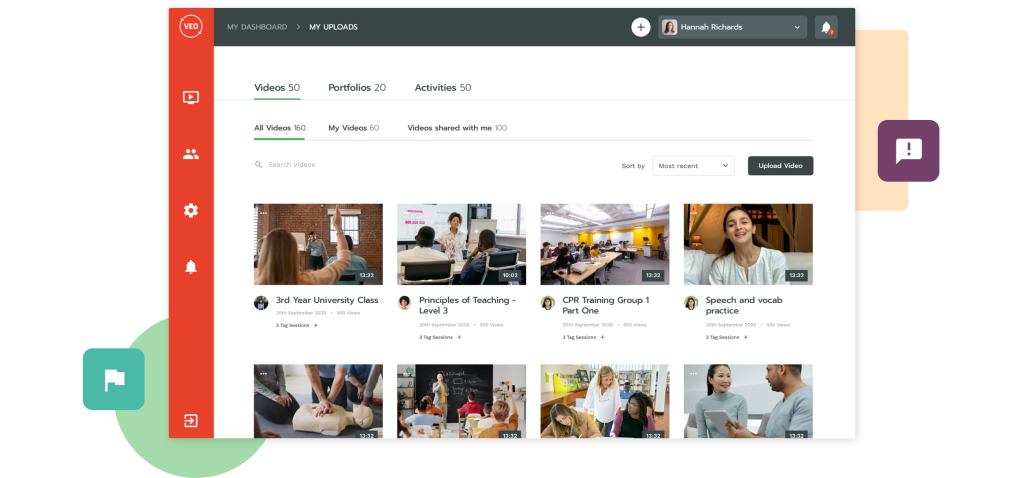 Manage content in one dashboard
Your video dashboard makes it easy to navigate between videos, specific tagged moments, activities, and the content that others have shared with you.
Monitor interaction with your content
See snapshots of your video's engagement in the dashboard. Quickly use the drop down to see which users have tagged and commented on your content.
Create video portfolios
Demonstrate the skills you've developed by creating and sharing your own portfolio. If you're coaching others, monitor how your cohorts are doing by grouping them into portfolios.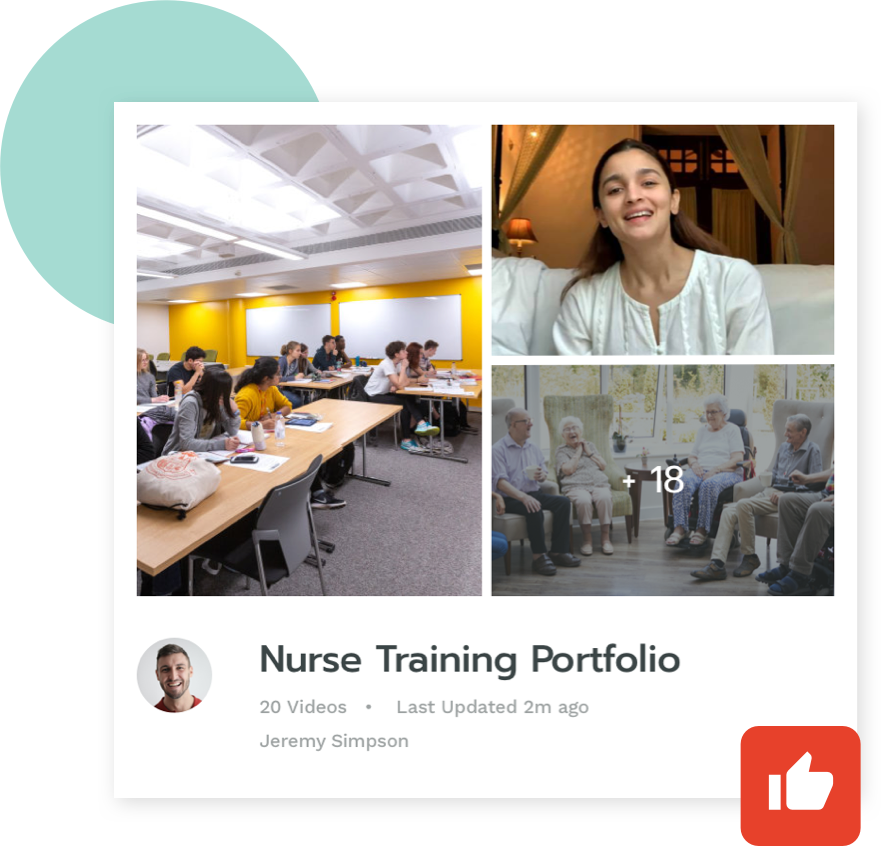 Intuitive video and tag search
Quickly find the video or specific tagged video moment you're looking for with intuitive filters, sort and search functions. Search by keyword, filter by user, or sort by date.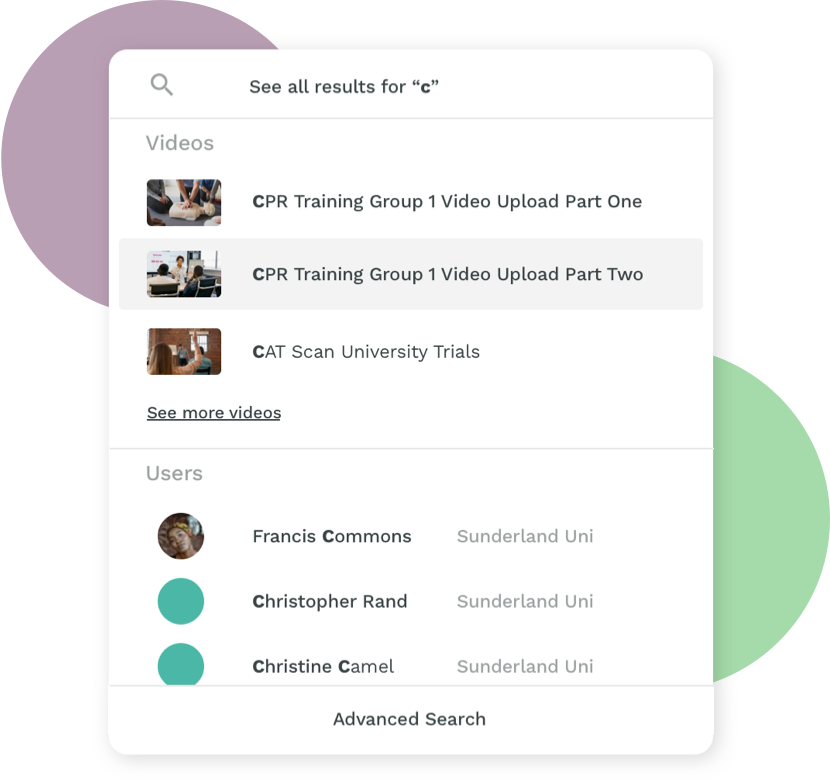 See how VEO could improve learning in your institution
VEO's video tagging software allows trainers, students and professionals to see collaborative learning in action.
Book a Demo