Tagging & Custom Tag Sets
Create key learning moments with video tags
Highlight key learning moments in any situation with video tags. Create your own bespoke tag sets, or use our templates for focused, collaborative or individual learning activities.
Book a Demo
Tag key learning moments
Tag key moments in your own and others' videos to identify good performance, start discussions, or show areas for skills improvement next time around.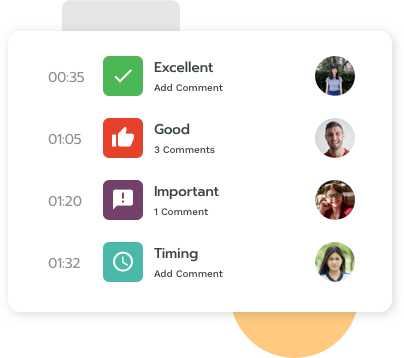 Get deeper with sub tags
Sub tags are created within your main tags. For example, if you're analysing questioning in the classroom, you might create sub tags for 'open' and 'closed' to quickly analyse how many of each were asked by the teacher.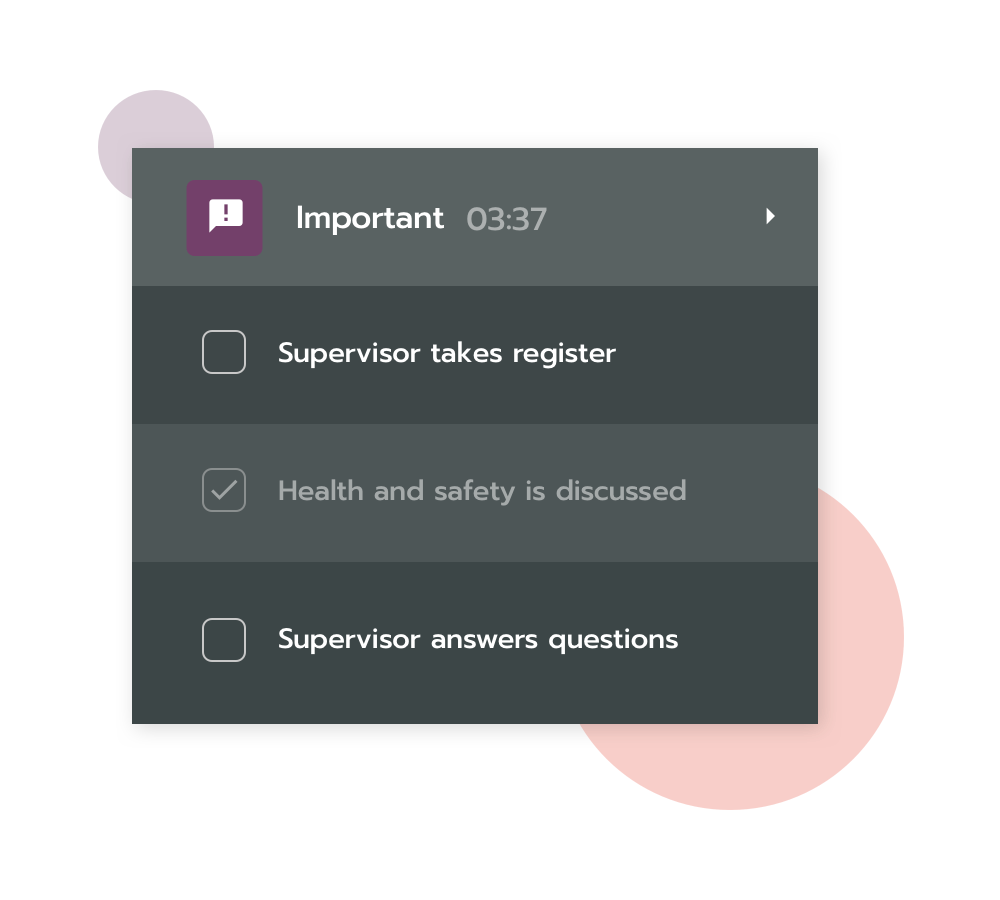 Create custom video tag sets
Custom tags allow you to guide specific discussions, or actions you want people to take. Create tags for assessment criteria for example, or to focus on developing a certain skill.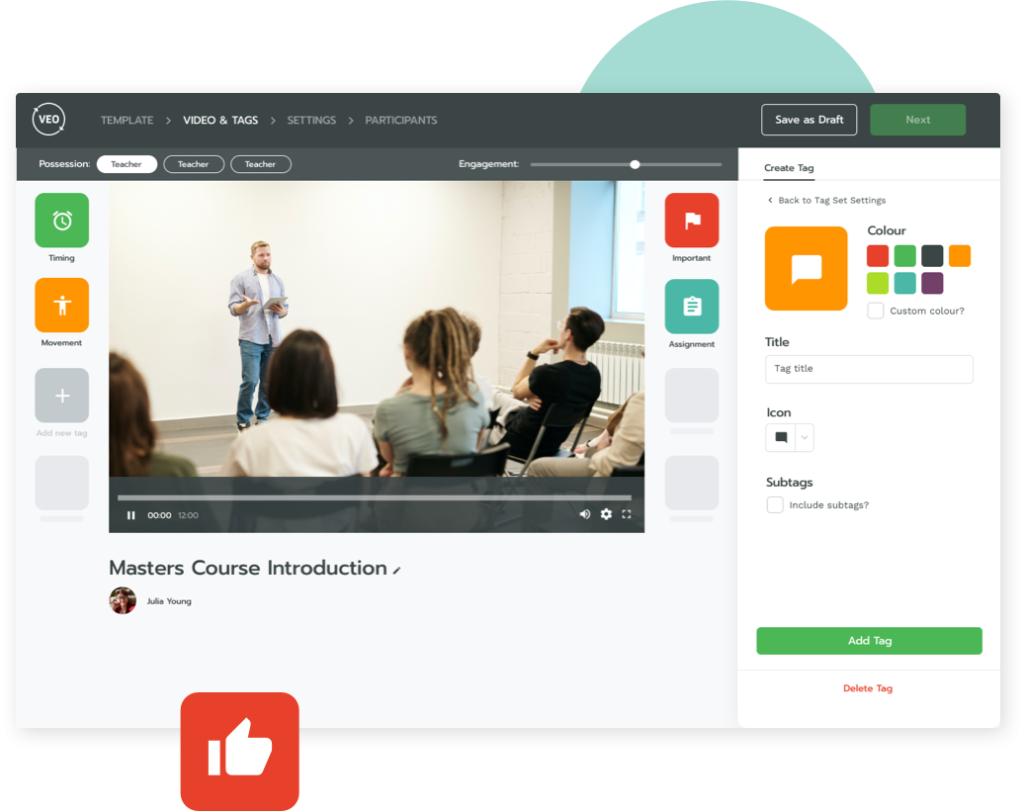 See how VEO could improve learning in your institution
VEO's video tagging software allows trainers, students and professionals to see collaborative learning in action.
Book a Demo