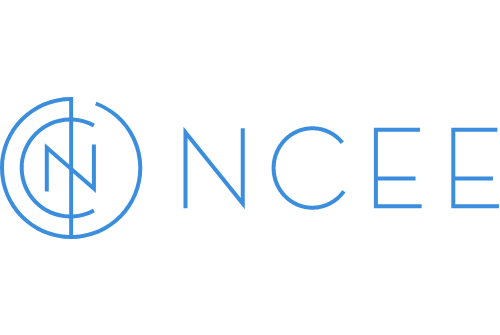 Case Studies Contents:
Training better teachers through global comparative research
The National Center on Education and the Economy (NCEE) has been leading major advances in American education for over 30 years. The institution helps to build a better public education system in the U.S. by conducting comparative research in schools across the world.
While the use of learning technology isn't NCEE's sole focus, it always looks for opportunities for technology to deepen its work, in order to be more effective and productive. With this in mind, NCEE has been using VEO since 2017 both to support its own facilitators as well as the state, district, and numerous school education leaders across the US. We spoke with Larry Molinaro and Bryce Walker from NCEE about the ways VEO has helped the organisation.
Supporting Internal Professional Learning
Pre-COVID, NCEE facilitators would take VEO on the road to use as a portable training tool. In these face-to-face sessions, facilitators would record a practice facilitation session with VEO, then tag and annotate the video to highlight areas for improvement.
However, over the last couple of years, facilitators have discovered the added benefit of self-reflecting on their own videos through VEO. Facilitators would record a mock facilitation session, then upload, tag and share the video with NCEE trainers to compare notes. This approach is now widely used to train facilitators remotely, in-between in-person visits.
"
"VEO is a fantastic tool for us. We started using it for our local facilitators, but once we saw the value we immediately purchased licenses for all our facilitators across the U.S. In allowing us to deliver feedback, both remotely and in-person, it has massively streamlined our training process, and is now an essential part of our curriculum."
Bryce Walker
Manager (Instructional Technology Systems), NCEE
Thematic Analysis through VEO AI
Another way that NCEE has been utilising VEO is through the recent AI update, which allows users to see detailed breakdowns of speaking time, transcripts, interactions, and engagement.
Bryce told us about a large-scale project in California that he is currently running. In this study, VEO AI has been used to get extra insights from the interactions among district and school leaders, facilitators and students with no extra work. The word clouds and interaction pattern analysis that VEO produces helps the district team gather a thematic analysis, and see commonly used words, phrases and topics. In addition, the VEO tagset feature allowed facilitator-led questions to be marked in the recordings so that district personnel could more easily track student-led table conversations.
Connecting USA and Hong Kong through Parallel Lessons
One of the most innovative ways that NCEE has been using VEO is through an approach named "Parallel Lessons," a framework developed by NCEE's colleague Dr. HM Ng of University of Hong Kong. This framework supports NCEE's idea that American educators can improve student learning dramatically by studying the world's top-performing systems and tailoring the lessons learned to their context.
VEO is now making some of these connections direct and immediate, by linking instructors on opposite ends of the world so that they have a portal into each other's practice. Bryce told us how teachers in Pennsylvania USA and Hong Kong University, who were teaching the same curriculum, had been using VEO to share their teaching practice.
This not only helped teachers to share constructive feedback, but also to share best practice with one another. The unique method of Parallel Lessons means that neither teacher is directing the other, rather it is a practice of mutual gain for each party.
An Exciting Future
In addition to its current use, Larry and Bryce shared some exciting plans that they have for VEO's future use within NCEE. Larry told us about VEO's upcoming use as a conversational analysis tool in 'Action Learning Meetings'. In these meetings, groups of 6-8 participants discuss a problem within the school, to analyse and agree on a solution. The success of action learning meetings is dependent upon the team working in a truly collaborative manner, where each individual actively contributes to the conversation in an open and transparent way.
"
"VEO is perfectly positioned for use in Action Learning meetings, as not only do these meetings rely on equal speaking opportunity and active participation, but they are also focused heavily on the interactions and behaviours of those involved. We're excited to see how VEO's AI analysis can help us to turn this interaction data into real, actionable intelligence. This is true leadership development."
Larry Molinaro., Jr.
Director (Development and Evaluation), NCEE