Reporting
Visualise improvement with reports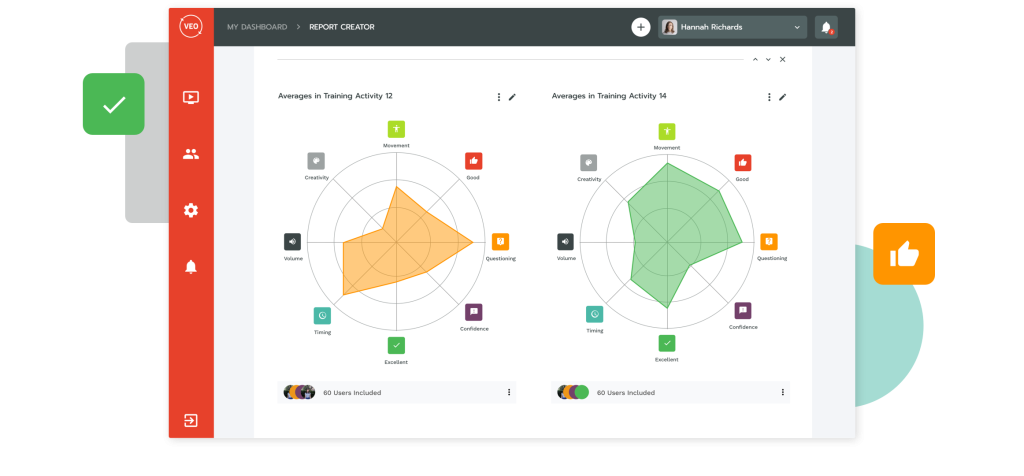 Create easy-to-understand visual reports that help you develop skills and share knowledge further, and faster.
Book a Demo
Create bespoke reports
Build bespoke reports depending on what you want to track. Then use the data to give individuals focused feedback on how to improve, or clearly explain where they've excelled.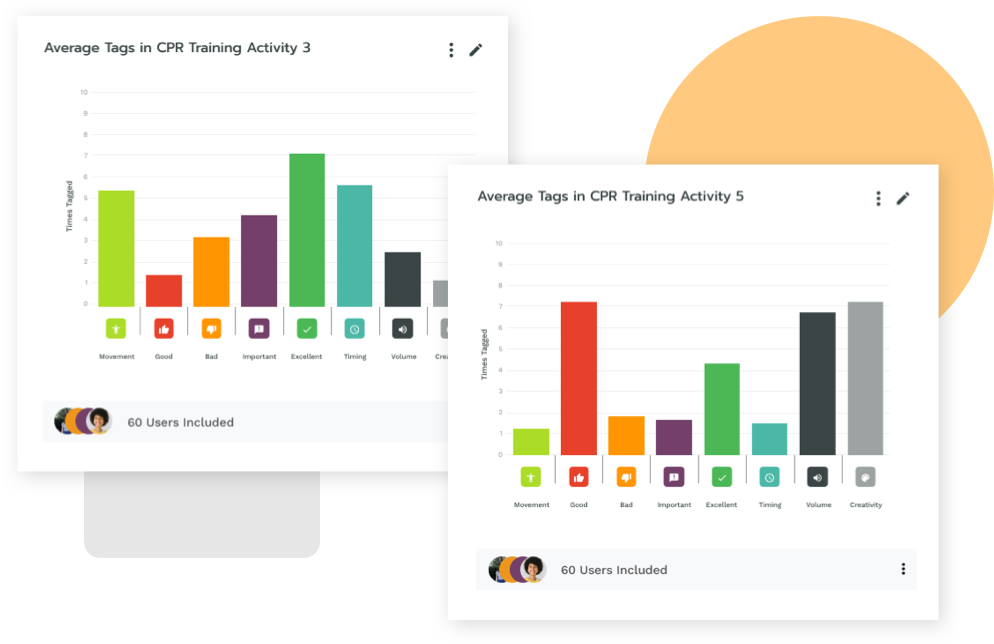 Compare individual users
Easily compare a specific student's performance against the average, and see how they've progressed over time. Select specific users to compare and VEO creates the report for you.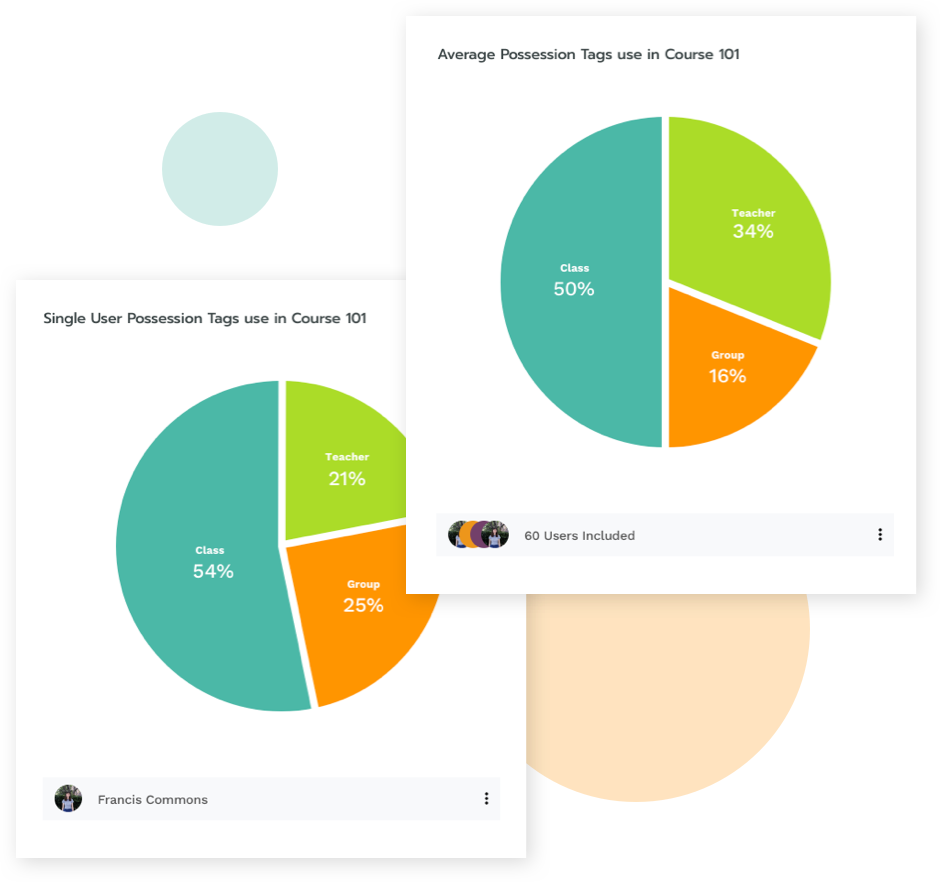 Powerful management reporting
Analyse how different organisational groups or education cohorts are performing at the same thing to give a powerful overview of areas to work on in the institution or organisation.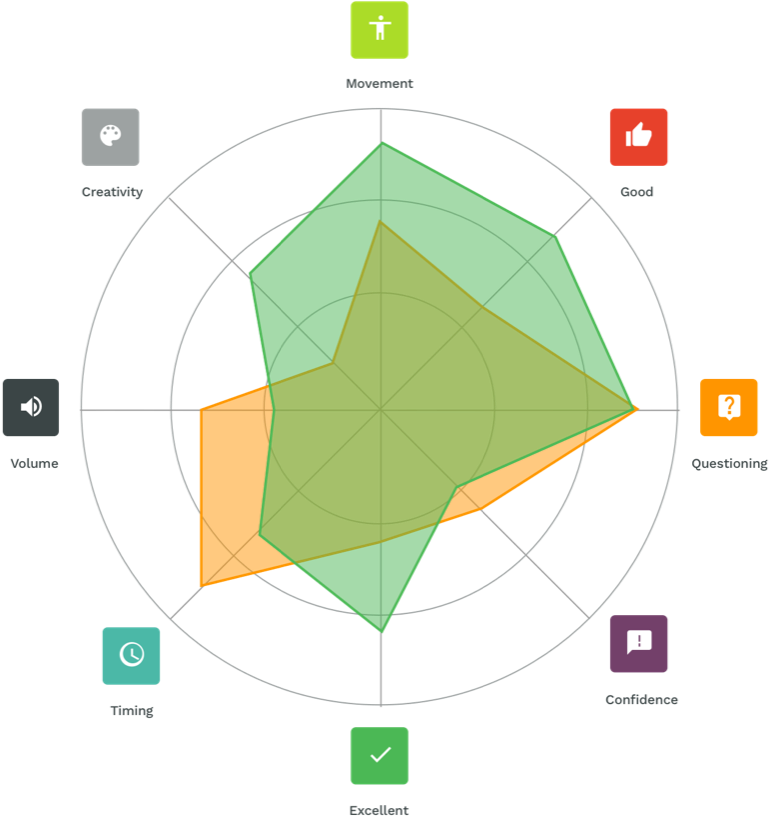 Share and export reports
Easily share your reports with others via a live link, export them to flat PDFs, or get CSV files for excel.
Build a clear path for your students' education
VEO's activity builder allows trainers, teachers, tutors and mentors to create engaging activities in no time.
Book a Demo